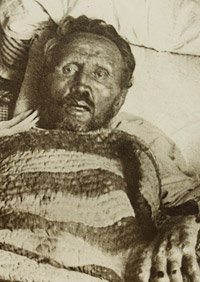 Today is the memorial of St. Damien de Veuster, missionary to the leper colony of Molokai in the 19th century.
Father Damien was renowned for his charity to the lepers of Molokai, eventually dying of the disease. However, after his death, rumors circulated about his habits and vices that contradicted his reputation of great sanctity.
One such accusation, written by a Presbyterian clergyman in Hawaii, was published in the Honolulu press. The famous author Robert Louis Stevenson, a resident of the islands, read it and wrote a vigorous response in defense of Father Damien.
The newspapers refused to publish it, so it was eventually released to the public as an Open Letter.